"Juwita Suwito is no stranger to the music industry. Meeting her up close for the first time, I found her very professional and down-to-earth."
"It was a brief session but Juwita managed to reveal the source of her stage persona that has captivated millions of fans. She spoke with such energy and pure passion that she literally transformed and anyone near her cannot help but feel and share in her enthusiasm and devotion."
What does Christmas mean to her? The former Malaysian Idol vocal coach smiled and said: Christmas is an opportunity to share joy and love as well as cheer. We are going through difficult times and it is a good time to sing songs about hope and love.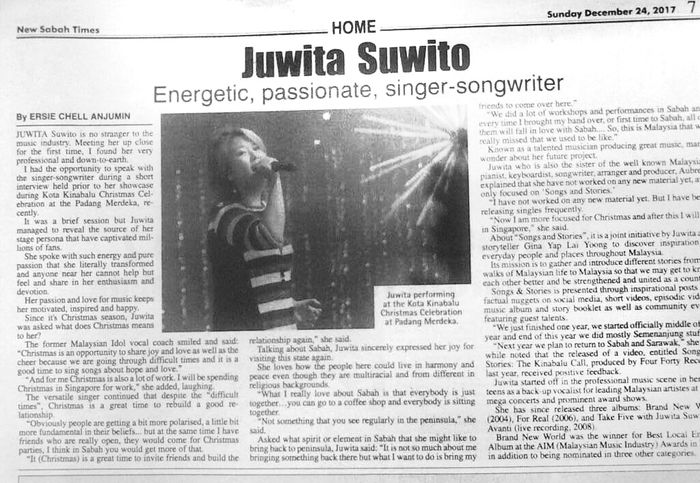 Read the full-page Bahasa Malaysia version by Ersie Chell Anjumin here!